Finding innovative ways to realise your own vision while working within the constraints of the room or rooms you have to deal with is at the heart of what it means to be an interior designer. Usually, it is simpler to say than to do. This is why the ikea double decker bed has always been popular, because through the simple and comfortable design, the homeowner can easily create a more comfortable room.
Double decker bed are the ideal answer for small bedrooms or guest rooms if you need to accommodate numerous people yet have limited space.
To find out more about how using bunk beds can substantially assist your interior design business, keep reading.
More Room Without Wastage
Double decker beds' most obvious and significant advantage is that they give one or two extra sleeping options without taking up valuable floor space. By using vertical space to incorporate your second sleeping platform, you make the area more practical for numerous people, such as large families or vacation rental visitors in large groups, while also keeping the room more useful and clear of unwanted clutter.
A Wider Range Of Design Options
Interior designers have more creative freedom when working with bunk beds. Bunk beds provide you the opportunity to offer a considerate and useful solution to problems with space and sleeping options, but the value a good bunk bed adds to the room goes beyond that.
When you make considerable floor space savings, you also get a much bigger blank canvas to express your creative vision. Now you may add additional useful furnishings, intricate artwork, and crazy lighting, especially by lighting each of the sleeping platforms of the bed.
A Wise Investing
With a bunk bed, you only need to purchase one bed frame to accommodate more than two people in a single room, saving you the time and money required to buy, set up, and decorate several beds (in addition to the floor space you will be saving). Bunk beds, in a nutshell, are a reasonably priced solution to rapidly and drastically increase space in a guest or shared bedroom.
Bunk beds not only offer different sleeping alternatives while saving money, but they may also boost the value of a vacation rental by making it more convenient and appealing to large groups of people. The bunk bed will eventually pay for itself in more revenue since it enables owners to charge a slightly higher price to accommodate a wider spectrum of possible customers for the same space.
Allow for some privacy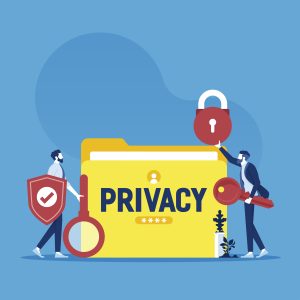 Anyone staying there will surely want some solitude, whether you're planning a permanently shared bedroom or a transient spot for travellers to rest in between activities. Even in small rooms with little space, bunk beds are a terrific way to give individuals their own area. especially if you add curtains to the bed frame as an accent and/or provide each bunk a light source.
It is far more difficult to maintain this level of seclusion when two bed frames are placed side by side in the same room. Additionally, bunk beds are useful when roommates wish to avoid bothering each other because they may have different schedules or routines.
They're Just Fun
In the end, people simply adore bunk beds. They are wonderful for teens and their friends as well as for guest bedrooms, holiday homes, or other places where people come to visit and want to have an unusual experience because they add a feeling of joy and playfulness to any space they occupy. With your interior design, make a statement and give your clients and visitors something unique they can keep and share with others.
Beds for Adults in Bunks
Although bunk beds are a tried-and-true method of making the most of your space, the vast majority of them are designed for children or teenagers, which limits their utility, weight capacity, and size possibilities.
To help families and owners of holiday rentals make the most of the space in their rooms so that everyone can stay there safely and pleasantly, we developed our ingenious Adult Bunk Bed. Our beds employ a contemporary and stylish design that complements any style or décor in addition to meeting the strict strength, stability, and durability standards essential to accommodate adults of all shapes and sizes.
By using an adult double decker bed, you can be sure that you're upholding your responsibility as an interior designer to deliver an aesthetically pleasing design that doesn't forgo style or elegance in favour of pure functionality and purpose. This ensures that you're not only giving your clients a functional furniture solution that fits the specific needs of their space.
Trade Partner Initiative
At Lenchong Metal Works, we have a Partner Program for trade professionals that offers, among other things, special discounts, referral bonuses, marketing materials, and cross-channel promotional opportunities. Trade professionals include interior designers, home stagers, vacation rental owners, and more. Visit to find out more and to apply for this programme.
Please share this on Facebook, Twitter, or any other platform you use to spread the word if you've found it helpful. If you've made it this far, I appreciate it.
Visit: busypersons.com to explore more fascinating articles